Dusk Not Doom by The Mystic Seamen
Join the voyage of The Mystic Seamen by clicking on the album cover below - 
               Or be prepared to walk the plank!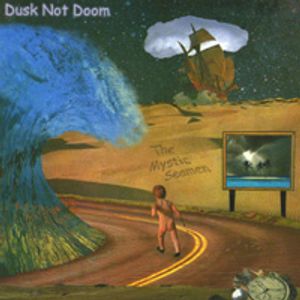 These are just some of the
          Tales of The Mystic Seamen....
You will hear Al's "The Ballad of Johnny Star" and  "Set Your Sails" 
To "Dusk Not Doom" by Shaun Bond
Hold on to your "Lovely Lover" 
And have one "Over With A Lime" on an "Island" by Mark Millan.....  
"Fade Out" with Gary Millan and meet "Maggie" by Jevon Millan and Shaun....
Sail "All Over the World" in search of "The Pearl by Jeffrey Millan....
Along with a surly collection of misfit musicians, sailers, poets, surfers, pirates,
          Robots, renegades, and scoundrels....
Careful not to guzzle too much of the legendary aphrodisiac Old Scrotum!